News
July 2021
New Release!
I am chuffed to bits about Just A Little Mod being included on this 4 CD box set 'Eddie Piller presents Mod Revival' with great tracks from The Jam, The Chords, Back To Zero and countless others from that era. I am on CD 1 track 20. Out now!
---
February 2019
Featured in a new book called MODART by Paul 'Smiler' Anderson.
Paul 'Smiler' Anderson wrote the best selling book 'Mods - The New Religion'. His new book 'MODART' tells the comprehensive story of Mod related Art and is packed with stunning images. It includes a chapter on my Mod Art journey from teenager in the 1960's via Terry Tonik to my new paintings. Well worth checking out if you are interested in anything Mod related.
It's available now from Amazon and all good bookshops.
---
March 2018
Just A Little Mod Icon
Artist Chris Filsell has made an icon of my single 'Just A Little Mod'. Chris hand makes miniatures of iconic vinyl 45's by The Who - The Small Faces - The Jam - The Sex Pistols and many more!
Go to his website and be amazed »
Only 'Just A Little Mod' will be made into a limited edition of 25 - each one hand made to order - and autographed by yours truly!
---
18th August 2017
I did a Q & A about my early Mod days in the 10 page feature - It's a Mod Mod Mod Mod World!
Record Collector September 2017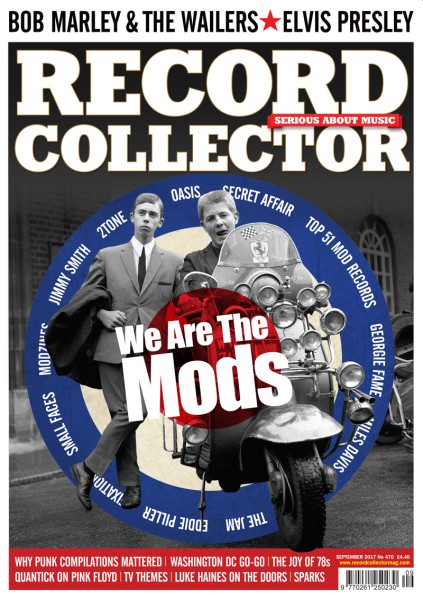 ---
14th May 2017
Album of the Week!
DJ Alan May played three tracks from A Tonik for the Nation on Glory Boys Radio. Playing commences at 2:11:38